Secure your
seat at the
table
Executive Development Masterclass
Spanning six strategic sessions from January
to March 2024, you'll dive deep into actionable
strategies tailored for the modern executive.
Why Our Masterclass?
The Women's Leadership Today's Executive Development Masterclass is designed as the ultimate blueprint for both emerging and established female executives to refine their leadership skills, optimize business strategies, and command a dynamic presence within their organizations.
Through a blend of highly engaging interactive sessions, personalized coaching, and hands-on assignments, you will acquire the necessary tools, tactics, plus strategies needed to elevate your professional influence.
Empower yourself with insights you won't find elsewhere.
Masterclass Sessions
Wednesday, January 17, 2024 | 1-2:30 PM (ET)
Session 1:
✨ Setting the Stage to Outperformance
To begin our journey of enhancing your executive trajectory, we'll equip you with the knowledge and tools that are required to ascend with unmatched clarity and confidence.
🌟 Agenda Highlights 🌟
Decoding Executive Expectations:
Understand the nuanced demands and expectations for both senior and junior executives. Get a clear picture of where you stand, plus recognize how your unique skills and talents align with your role.
Unveiling the Hidden Challenges:
Discover the unseen pitfalls and challenges that most executives stumble upon. We shine a light on the truths that others might keep in the shadows, equipping you to navigate the corporate landscape with knowledge and foresight.
Foundations of Success:
Unlock the three pivotal keys that lay the foundation for executive outperformance. Set yourself on a path that doesn't just lead to success but defines it.
Post-Session Assignment & Actionable Steps:
Solidify your learning with an assignment designed to reinforce and apply the insights gained during the session.
One-on-One with Berta:
As a crucial step in your leadership journey, we'll schedule your first personalized coaching session with Berta. You'll gain insights tailored to your challenges, and together we'll chart your course to executive brilliance.
Unleash your potential and set the stage for unmatched outperformance!
Wednesday, January 31, 2024 | 1-2:30 PM (ET)
Session 2:
🔑 The Keys to Becoming an Outperforming Business
In this session, you'll discover the golden touchpoints of brand, strategy, and strategic agility.
In a world where businesses are striving to shine, the difference between a successful brand and one that fades into the background often boils down to execution and agility. Get ready to tap into the potential that makes companies like Apple, Amazon, and Vanguard stand out!
🌟 Agenda Highlights 🌟
Deep Dive into Brand Understanding:
Realize the inherent power and importance of a brand. Gain insights into what makes a brand resonate and thrive in today's dynamic marketplace.
Strategic Agility Mastery:
Equip yourself with the flexibility and foresight to swiftly adapt to changing business landscapes. Navigate with precision, ensuring your strategies are always one step ahead.
Business Acumen Unleashed:
Expand your knowledge and sharpen your business instincts. Understand the intricacies that drive businesses to success, ensuring you're aligned with your company's vision and mission.
Drive Financial Success & Impact:
Harness the tools and insights provided to foster exponential financial growth. Be a catalyst for change and impact in your organization.
Post-Session Assignment & Actionable Steps:
Solidify your learning with an assignment designed to reinforce and apply the insights gained during the session.
Illuminate your business path with tools and strategies that the best in the industry swear by!
Tuesday, February 13, 2024 | 1-2:30 PM (ET)
Session 3:
🎯 Client Focus and Critical Thinking
In this session, we'll equip you with the necessary insights and tools to foster client loyalty as a key growth driver, and make enhanced decisions through critical thinking.
🌟 Agenda Highlights 🌟
Master Client Loyalty:
Discover the art and science of nurturing client relationships. Understand how unwavering client loyalty can be your game-changer in driving growth and skyrocketing profits.
Enhance Your Decision-Making Skills:
Elevate your decisions by harnessing the power of critical thinking tools. Learn to navigate complex scenarios with clarity, precision, and confidence.
Drive Growth with Every Decision:
Merge loyalty cultivation with sharpened decision-making abilities. Watch as these skills synergize to foster unprecedented growth for your business. Step in and transform your client strategy. Deepen connections, make smarter decisions, and watch your growth trajectory soar.
Post-Session Assignment & Actionable Steps:
Solidify your learning with an assignment designed to reinforce and apply the insights gained during the session.
Learn how to prioritize your ideas effectively and guide your team through changes!
Wednesday, February 28, 2024 | 1-2:30 PM (ET)
Session 4:
🌍 Leading as an Executive in a Diverse Environment
In this session, you'll gain insights, and acquire tools that equip you to lead effectively across all layers of an organization. Discover how to design, guide, and inspire diverse teams to high performance, aligning them with strategic direction while nurturing their potential.
🌟 Agenda Highlights 🌟
Become the Company's Keystone:
Discover how to lead as an invaluable company resource, navigating seamlessly up, across, and through the organization with purpose and finesse.
Championing Diverse Teams:
Master the art of designing and guiding diverse teams. Celebrate diversity as strength and drive your teams towards exemplary performance.
Strategic Alignment:
Equip yourself with the techniques to align every team's vision and actions with the broader strategic direction, ensuring unity in purpose and clarity in execution.
Unlocking Individual Potential:
Empower and elevate each member of your team. Learn to recognize their unique strengths and cultivate them, ensuring everyone reaches their zenith of potential.
Post-Session Assignment & Actionable Steps:
Solidify your learning with an assignment designed to reinforce and apply the insights gained during the session.
Together, let's shape teams that are not just diverse but also dynamic, driven, and directed towards unparalleled success!
Wednesday, March 13, 2024 | 1-2:30 PM (ET)
Session 5:
📈 Reducing Your Risk
Whether in our personal lives or professional journeys, risks are a constant presence. The ability to identify, manage, and mitigate them can spell the difference between soaring success and costly setbacks.
Empower yourself with deep insights into the world of risk, gain tools and strategies to navigate potential pitfalls, and learn to position yourself, and your team, for optimum performance and growth.
🌟 Agenda Highlights 🌟
The Dual Facets of Risk:
Dive into the crucial understanding of risk in both personal and professional spheres. Discover why adept risk management is a cornerstone of leadership excellence.
Spotting Risks with Precision:
Arm yourself with advanced tools and methodologies designed to identify potential hazards, from workplace uncertainties to personal life challenges.
Strategies that Safeguard:
Unlock a repertoire of proven strategies to mitigate risks effectively. Ensure that both you and your organization are well-protected and always a step ahead.
Leading with Confidence:
By mastering risk management, you don't just protect; you empower. Lead with an unwavering assurance, knowing that every decision is backed by thoughtful risk evaluation.
Post-Session Assignment & Actionable Steps:
Solidify your learning with an assignment designed to reinforce and apply the insights gained during the session.
Learn how to shape your future, rather than leaving it to chance!
Wednesday, March 27, 2024 | 1-2:30 PM (ET)
Session 6:
🧩 Pulling it All Together
This session will be the keystone in shaping your future as a business leader. We'll synthesize our learnings, turning them into tangible strategies.
🌟 Agenda Highlights 🌟
Synthesizing Past Learnings:
Revisit the knowledge acquired from previous sessions, drawing connections to create a cohesive understanding that serves as the foundation for actionable strategy.
Tangible Process & Real-World Examples:
Dive into tried-and-tested processes and study real-world examples. Understand the art of crafting business and department plans that are both strategic and brand consistent.
Aligning with Strategy & Brand:
Equip yourself with techniques to ensure your plans are not just effective but also align seamlessly with the company's overarching strategy and brand ethos.
Driving Financial Excellence:
Unearth strategies that don't just align with the brand but also fortify the bottom line. Ensure your plans contribute directly to financial growth and success.
Your Personal Blueprint to Executive Excellence:
As part of your leadership journey, receive guidance in preparing a robust personal development plan. Carve your path to outperform and shine at the executive level.
Real-World Scenario Role-Play Exercise:
To cap the masterclass off, our "Sharpening Strategic Plan Presentations" role-play exercise allows you to put the lessons from the entire series of training modules into practice, ensuring you're ready to shine as an executive leader.
One-on-One with Berta:
To chart your own personal course toward executive excellence, we'll schedule your second personalized coaching session with Berta. Over the course of an hour, you will finalize your business and personal plan that will be used as the foundation for your executive success.
Set yourself on the path to outperform at the executive level with a tailor-made personal development plan!
*This Masterclass series is not included in our "All Access" membership plans
Meet The Expert
Berta Aldrich
Top rated international speaker, best-selling author, highly decorated C-suite executive
AS SEEN IN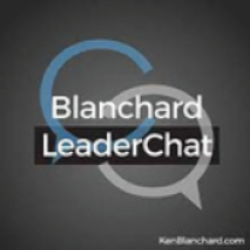 Berta Aldrich is a highly accomplished executive, speaker, and author who now serves as a C-suite advisor, trainer, and coach.
She focuses on inspiring high-performing, diverse organizations, globally and is an expert on topics such as corporate outperformance, leadership, diversity, engagement, and strategy.